This event has already occurred
Save to your Calendar
USC MEN'S GROUP EVENT
Friday, Aug 12, 2022, 12:00 PM, Saturday, August 13, 2022 and Sunday, August 14, 2022*. Location: The Center for Action & Contemplation (CAC), located at: 1705 Five Points Road SW
Presented by illuman New Mexico



This retreat is led by Brad Kuluris from Arizona who will share the process of drum-making, as well as sacred Native teachings often used by Tribal Elders.

There will be materials for actual drums, humbly utilizing wild horse skin. Registration is $150, which includes all materials. You will leave with a made-by-you hand drum plus a deeper understanding of your connection to Spirit! In addition, if you don't necessarily want to make a drum but do want to drop in to listen to some of the teachings, you are free to do so.

Call Geno directly with any questions: 505.980.6435
To register for the Sacred Drum Retreat:
https://illuman-nm.org/events

*This is not an overnight event. Participants go home each evening.
lluman is a global not for profit organization committed to supporting men who are seeking to deepen their spiritual lives. We are an organization that is open to all men based on the simple belief that we are all brothers. While Illuman was founded in 2012, it emerged from the remarkable work of Men as Learners and Elders (M.A.L.Es) founded by Fr. Richard Rohr. In December 2012, Fr. Richard blessed Illuman as the organization approved to continue the work begun by M.A.L.Es, and the Men's Rites of Passage.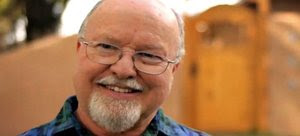 Register